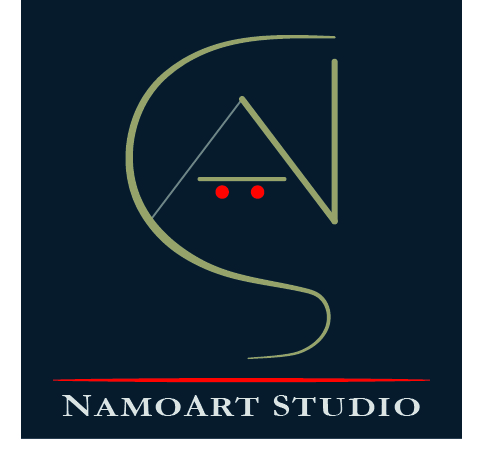 "CONSIDER EVERYTHING AN EXPERIMENT"
Since 2020
ABOUT
A newly established art practice, under the leadership of a young artist Naman Shroff. Though it is based in Kolkata, NamoArt Studio's practice stands out from the rest. It is more of an online platform than a physical gallery or studio, accessible to every art enthusiast around the world. NamoArt Studio is committed to produce works based on creativity, social dilemma and new techniques. This art practice defines its domain of interest by partnering with Architects, Interior Designers and consultants for any project. Therefore, bridging the gap between art and architecture, through its various experimental arts, such as Mixed media paintings, 3D paintings, installations and so on and so forth. It also aims to build a community of various artists along the journey by providing them space to partner with the leader artist. We believe in experiments and experience. Without experimenting, it's hard to predict what lies next, a good experience or a bad. Though, both are needed for the success.
It's mode of sale is online through one of the most trusted online platforms - Saatchi Art. However, NamoArt Studio is working hard towards building its own reputation in the art market, along with its vision and aim, which makes it: "To stand out from the rest".
ARTIST PROFILE
Naman Shroff believes in the famous sayings by legendary artists like Pablo Picasso -"All children are artists. The problem is how to remain an artist once he grows up." You do not need to have had formal training in order to be an artist. All you need is a childlike curiosity and an urge to create and express oneself.
Having acquired his Formal Diploma in Fine Arts from State Board in the year 2017, he did not stop practicing regularly, along with his professional course of architecture (batch 2018 – 2023)
He has competed in various state level and national level competitions, such as Camlin Art Foundation, securing a top 10 rank in the state, and so on and so forth. Before establishing the art practice- NamoArt Studio, he worked as a freelance artist for a couple of years with a few architects in Kolkata. Although being young in the field, he is striving hard to make his works stand out and bridge the gap between art and architecture.